The Robot and Dr. Smith – Lost in Space, CBS Television
How Quality Automation Services Can Relieve the Terror!
By Perry A. Kuznar, PE
Client Services Manager

Are You Dr. Smith?
A long time ago, there was a great sci-fi show called Lost in Space.  I am referring to the original from the 1960s.
A crew of family members and a conniving cast-away are hopelessly lost in space. The castaway, Dr. Zachary Smith, sabotages the mission guidance system before liftoff from Earth. He unwittingly traps himself on the fateful spaceship and launches into space.
I was a young kid but loved the show. The Robot, the Jupiter II Spaceship, and the Chariot land rover were favorites. Even back then it was a bit campy at times, but hey, who knows what actually-goes-on in other galaxies.



D

r. Smith – Lost in Space, CBS Television
"Oh, the Pain!"
Looking back on old episodes today, I laugh at the crudeness and the way things worked. But, Dr. Smith, the cowardly antagonist, had to live and function in that environment. Many a time he was terrified by what he came across. He screamed for the mission's lumbering robot or a crew member with a cheesy ray gun to save him from danger.
Do you feel like Dr. Smith when you are working with your process systems?
Are your dated controls and automation systems not up to the challenges you face? Are you terrified? Does it cause you "pain" like him? Then, you are living in a bad sci-fi movie. You do not have to!


From Lost in Space to Setting the Pace!
Excel Engineering's Controls and Automation Services
Unlike Dr. Smith, you are not lost in space! You can summon a guide to help navigate the metaphorical meteorite fields threatening your processes.
Our controls and automation team offers a menu of services to avoid destruction and accomplish your mission.
HARDWARE DESIGN
Instrumentation Design and Specification
System Hardware and Software Specifications
Control System Electrical Design for New Systems and Old System Upgrades
Process System Design and Definition
Installation Design and Contract Administration
P&ID Drawing Development
Hazardous Area Instrumentation
Process Power Distribution
Communications and Network Design
SOFTWARE DESIGN
Control System Architecture
Turnkey Systems Integration
Control System Electrical Design
PLC Programming
Loop Tuning
HMI Development
Supervisory Control and Data Acquisition (SCADA)
Historical Data Capture and Reporting
SYSTEMS/EQUIPMENT
Conveyor Systems
Continuous Chemical Processing
Chemical Storage
Chemical Batching
Turbine Control
Utility Monitoring
Web Line Control
Weigh Belt Feeders
Tank Farm Automation
Variable Speed Drives and Servos
Pumping and Distribution
PLATFORM EXPERTISE
Rockwell Automation
Aveva
Emerson DeltaV
Fischer Rosemount Provox
Schneider Electric
Moore APAC
BIOTECH SKILLS/SYSTEMS
S88/Batch archt./design/implementation
System life-cycle document design/dev.
Commissioning and qualification document development/review/execution
Protein-based therapies cell culture, purification, and media/buffer
Stainless steel and single-use technology
CIP cycle design, development, and commissioning
Change management/control scope definition, review/approval/execution.
ADDITIONAL SPECIALTIES
WFI Distribution
DI Distribution
CIP
SIP
Blending/Formulation
Buffer Prep/Hold
Media Prep
Transfer Panels
Cell Culture
Centrifugation
Chromatography
Ultra-filtration
Filling
 
Bring in Complimentary Disciplines
Our Controls and Automation business is part of our Electrical Engineering consultancy. We can tie other disciplines into the project to enhance our niche work.
Our facilities electric design team can design the main power distribution from unit substations to motor control centers.
Our arc flash group can provide UL certification and power monitoring capabilities.
Cost Savings
Using Excel Engineering's Controls and Automation services gives you quality results when you need them. This is especially true with tight deadlines.
Costs are much less than adding internal personnel to handle extra workload. Your core group handles the base-load work. We take care of the overflow/project work. This is key to cost-effective results.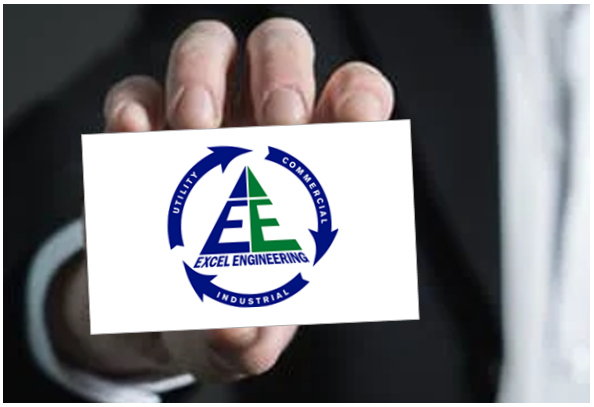 Your Controls and Automation Guide is Ready When You Are!
Excel Engineering has been a trusted advisor and guide to our clients for 30 years!  We assist Industrial Manufacturers and Power Utility Companies with consulting expertise in the following disciplines:
Controls and Automation Engineering for Processes
Electric Design for Facilities and Processes
CAD Services
Contingent Workforce Personnel
Arc Flash Studies
Electric Power Systems Studies
Electric Transmission Systems Studies
Electrical Safety Training
We work with you to turn challenging projects into high-value outcomes. Invite us to look at your situation. We offer valuable solutions. These will speed up your business, improve your bottom-line, and relieve stress. You and your team can focus on running your business.
Click here now to submit your request for Controls and Automation Services. It is easy and takes just a couple minutes.