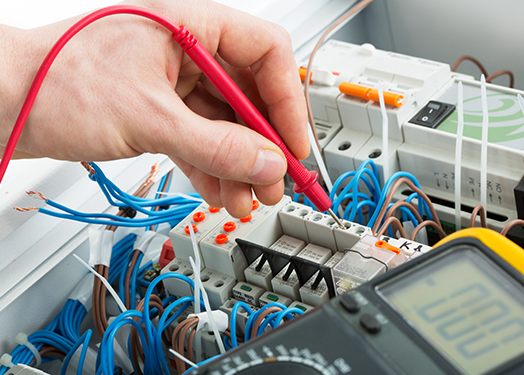 We can deliver a turnkey project or serve as an extension of your in-house engineering group, working with you and the teams in your facilities to produce technically driven, quality engineering deliverables. From electrical design and industrial automation to power systems studies and construction management, we have everything you need under one roof, and are just the right size to deliver on it day in and day out. We partner with our clients not just for a project, but for the long haul, because we know your success only begins and ends with how well we know your business.
Elevate your facilities with Excel Engineering, where automated success is simply part of the process.
Across four decades, Excel has operated under the principle that consultants should add value and insight to your engineering projects. Throughout our history, we've listened, analyzed, and recommended innovative solutions that best serve our clients' interests – and we are just getting started.

1990
1990 | Excel Engineering is founded with three partners (Tim Rollman, PE , Gary Niedermann, and Keith Thomas) with a focus on industrial electrical engineering and design.

1993
1993 | Excel hires our first full-time owner's construction reps as a value-added service to our design consulting work.

2002
2002 | Excel performs its first arc flash study and becomes a key arc flash service provider to 3M.

2002
2002 | Excel hires NSP Executive Engineer, Kalyan Mustaphi, and Charlie Grunewald, and in the process introduces itself to the utility relay and wind farm electrical design infrastructure markets. Shortly thereafter, Excel introduces its onsite owner's rep services to the utility market.

2003
2003 | Transmission Studies and Planning group is started with the addition of Rick Gonzalez, PE.

2006
2006 | Industrial Automation group is started with the addition of Charles Amann, PE.

2007
2007 | New logo is introduced to highlight focus on renewable energy.

2013
2013 | Excel is awarded its first large life sciences project and completes the automation upgrade of a large BioTech facility with 15,000 I/O points, 60 HMI clients, and 100 batch units.

2015
2015 | Excel is recognized as a Rockwell Automation Silver Technology Partner (formerly Recognized System Integrator).

2018
2018 | Tim Rollman, PE, retires after 28 years as the Company President. Justin Nielsen, PE, is named as his successor.

2019
2019 | Excel Engineering expands its service offering to include computer system validation to better serve our life sciences clients.

2020
2020 | Excel Engineering expands to the southeast region with an office in Greenville, SC.

Why Excel Engineering?
Excel is an experienced, dedicated partner that brings a detail-oriented and relationship-driven approach to every project to ensure it exceeds your goals. Here are just a few of the reasons to partner with us for your next project.
1

End-to-End Support

2

Hands-On Project Management

3

Deep Technical Knowledge

4

One-on-One Partnership

5

Ability to Understand Your Business, Processes, & Sites

6

Electrical Safety Consciousness

7

Reduced Costs & Project Timelines

8

Right Size to Deliver Day In & Day Out