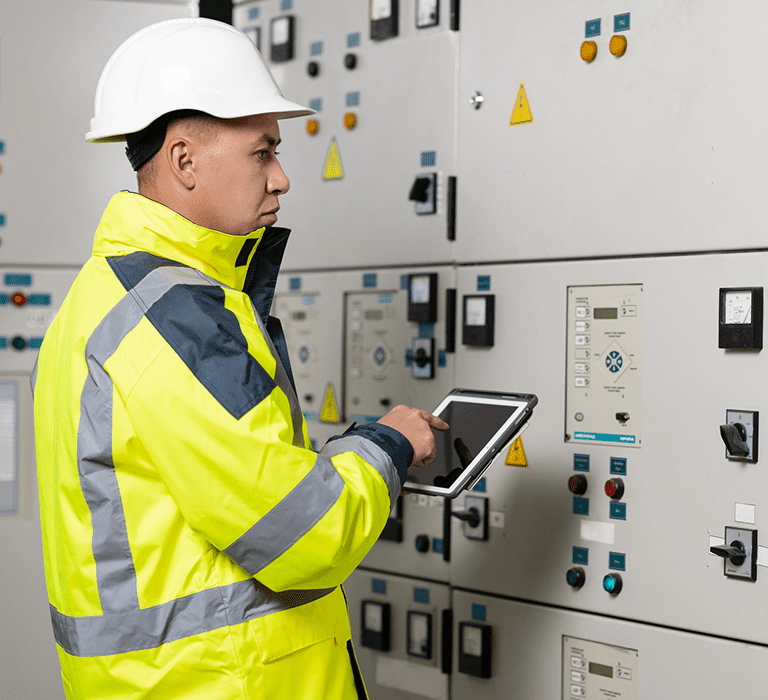 Connect With Industry Leaders
Excel Engineering is proud to bring you our annual technical conference, an event designed to bring professionals, clients, and business partners together for a dynamic and educational experience. Our conference is the premier event for anyone looking to advance their knowledge and skills in engineering and technology.
Attendees can attend informative workshops throughout the conference, engage in thought-provoking discussions, and network with peers and industry experts. With a focus on the latest advancements and best practices, our conference provides a platform for attendees to gain insights and knowledge that will help them stay ahead in their careers.
In addition to providing valuable education opportunities, our conference is also an opportunity for us to share knowledge with our clients and business partners. Our team of experienced professionals will be on hand to answer questions, share their experiences, and engage in productive discussions.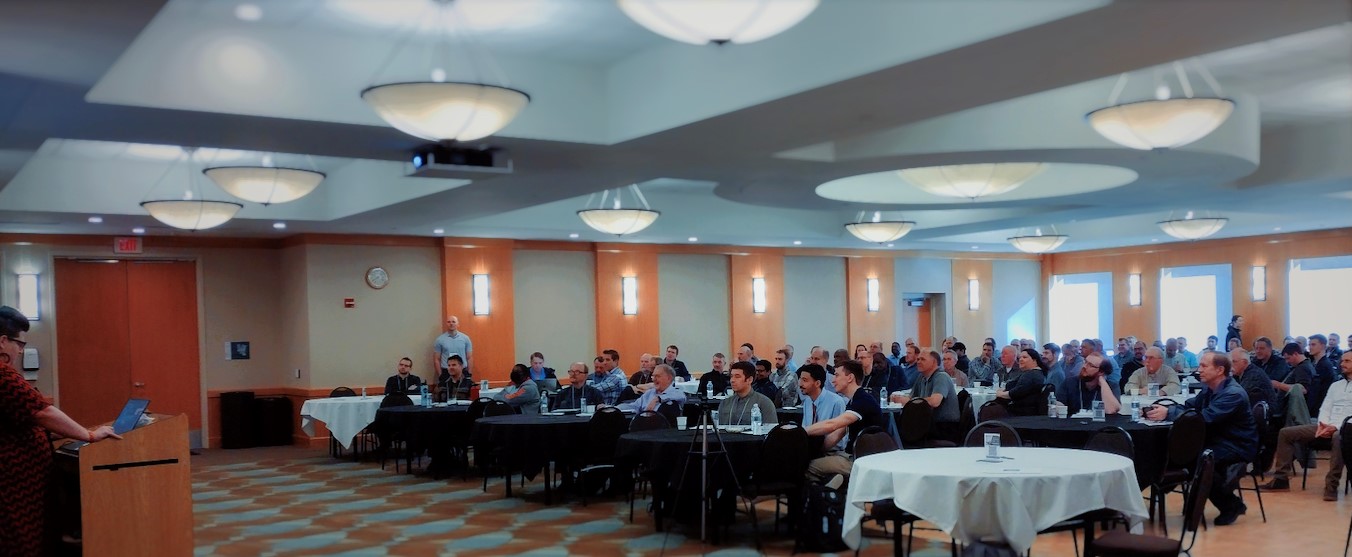 2023 Conference Speakers
Topic: Business Ethics
Session: Morning – General Technical
Kortney is Vice President, Regulatory Counsel & Chief Compliance Officer for Deluxe, a Trusted Payments and Technology Company™ and has been with Deluxe since 2017. In her position, Kortney oversees Deluxe's global compliance and ethics program, including employee training and awareness, policy development and implementation, hotline management and investigations, and the global privacy program. Kortney is a Certified Compliance & Ethics Professional (CCEP) and is Certified in Healthcare Compliance (CHC). Kortney is a frequent speaker on compliance and ethics topics, and is often asked to share her insights into the intersection of pop culture and compliance.
---
Topic: Minnesota's Changing Labor Market
Session: Morning – General Technical
Tim O'Neill is DEED's regional analyst for the seven-county Twin Cities region of Minnesota. He has a bachelor's degree in history and political science from St. Olaf College in Northfield and a master's degree in public policy from the Humphrey School of Public Affairs at the University of Minnesota in Minneapolis.
---
Topic: How Augmented Reality and Virtual Reality are Changing the Design and Manufacturing Landscape
Session: Morning – General Technical
Nick Roseth is the Chief Explorer at Explore Design, a product design and innovation company in Minneapolis. With over 20 years in technology, product, leadership, and startup roles, Nick has built software platforms, films, startups and helped companies build strategy and products using the latest in emerging technology including Ai, XR, and more.
---
Topic: Robot Perception for Grasping and Manipulation of Objects
Session: Morning – General Technical
Karthik Desingh is an Assistant Professor in the Department of Computer Science and Engineering at the University of Minnesota. Karthik is associated with the Minnesota Robotics Institute (MnRI). He directs the Robotics: Perception and Manipulation (RPM) Lab. He completed his Postdoctoral position at the University of Washington (UW). Before joining UW, he received his Ph.D. in Computer Science and Engineering from the University of Michigan. During his Ph.D., he was closely associated with the Robotics Institute and Michigan AI. He researches the intersection of robotics, computer vision, and machine learning, primarily focusing on providing perceptual capabilities to robots using deep learning and probabilistic techniques to perform grasping, manipulation, and mobile manipulation tasks in unstructured environments. His work has been awarded the best workshop paper award at RSS 2019 and nominated as a finalist for the best systems paper award at CoRL 2021. He served as an Associate Editor for IROS 2022.
---
Topic: How Evolving Everyday Technology is Impacting
Civil and Criminal Litigation
Session: Afternoon – Industry 4.0
John Carney, Esq. is Chief Technology Officer and lead digital forensic examiner at Carney Forensics where he has been helping clients with electronic and mobile device evidence for the past fifteen years as an expert witness. He graduated from the Massachusetts Institute of Technology (MIT) with a Bachelor of Science degree. He earned his JD at Mitchell-Hamline School of Law and is a federally and state-licensed attorney in Minnesota. Last, he is a Fellow in the Jurisprudence section of the American Academy of Forensic Sciences.
---
Topic: The Great Merge – How ML, AI, and IoT Are Coming Together to Create Industry 4.0
Session: Afternoon – Industry 4.0
Hi! I'm Justin Grammens. I'm a lifelong learner, passionate about Software Development, Artificial Intelligence, and driven by giving back to the community through entrepreneurship and education. I'm the Founder and CEO of Lab651 and Recursive Awesome where I help companies successfully launch mobile, web, and Artificial Intelligence applications using our talented team and proven process. I am the creator, producer, and host of the Applied AI Podcast, Meetup, and Conference which allows me to interview and host some of the world's leading experts on Artificial Intelligence & Machine Learning. I am a co-founder of the 501(c)(3) non-profit Emerging Technologies North and an Adjunct Professor teaching graduate-level IoT and Machine Learning classes at the University of Saint Thomas.
---
Session: Afternoon – Controls & Automation
Corey has been with Rockwell Automation for 8 years and in the automation industry for over 13 years. Throughout his career he has held positions at manufacturing plants, field service engineering and consultative sales. Rockwell Automation, Inc. is an American provider of industrial automation whose brands include Allen-Bradley, FactoryTalk software and LifecycleIQ Services. Headquartered in Milwaukee, Wisconsin, Rockwell Automation employs approximately 26,000 people and has customers in more than 100 countries worldwide.
---
Topic: In-line Process Refractometers for liquid concentration measurements and process control
Session: Afternoon – Controls & Automation
Michael has a background in Electrical Engineering and brings over 20 years of experience in instrumentation sales with companies such as FXC Performance, ABB, Endress+Hauser and Siemens. His recent focus has been on fluid flow control applied to industries such as Pulp and Paper, Chemical processing, Food & Beverage, Life Science, and Water & Wastewater. Michael enjoys back yard BBQ, brewing beer, a good cup of coffee, and spending time with his family.
---
Case Study: Investigating FactoryTalk Batch Communication Issues
Session: Afternoon – Controls & Automation
Paul Sachi is an automation engineer at Takeda Pharmaceuticals in Brooklyn Park, MN with 15 years of automation experience. Paul grew up in the St. Paul area and went to college at the U of MN. He obtained a master's degree in mechanical engineering from UC Berkeley. He spent the next 12 years in campus ministry work before moving back to MN to start an engineering career. His work experience, mostly with Rockwell systems, includes electrical design, PLC & HMI programming, vision systems, robotic arms, multi-axis motion control, server setup, software installation, data collection & reporting, recipe management, commissioning, cGMP validation, system administration and project management for a variety of industries. Paul has been married 28 years and has two teenage boys. His family enjoys spending time together in church activities, Scouts BSA and board games.
---
Net-Zero to Grid Smart-Emerging Building Energy Technologies
Session: Afternoon – Controls & Automation
Vinay Ghatti is a building energy efficiency specialist, daylighting and sustainable design collaborator assisting building owners and design teams in evaluating energy and environmental impacts of design options and help make informed decisions to achieve energy efficiency and decarbonization goals in the cost-effective manner. Vinay is a current member of USGBC's LEED Technical Advisory Group on Energy and Atmosphere.
---
The Power of Edge Computing – Now & Future of Manufacturing
Session: Afternoon – Industry 4.0
Mateen Fikree is an accomplished business executive with extensive experience in the
technology industry. He currently serves as the Director of Edge & Cloud Solutions at Lumen
Technologies, where he leads the company's efforts to deliver innovative edge and cloud
solutions to customers worldwide.
Throughout his career, Mateen has established himself as a thought leader and innovator in the
technology space. He has a deep understanding of the industry's trends and emerging
technologies, which he leverages to develop solutions that meet customers' evolving needs.
Mateen has held senior leadership roles at Lumen. He has served as the Director of Cloud
Solutions, where he was responsible for developing and implementing the company's cloud
strategy. He has played a key role in driving revenue growth and expanding the companies'
customer base.
Mateen holds a Bachelor of Science degree in Computer Science and Engineering from the
Bucknell University and a Master of Science degree in Computer Science from Syracuse
University. He is a frequent speaker at industry conferences and events, where he shares his
insights on the latest trends and best practices in the technology industry.
As the Director of Edge & Cloud Solutions at Lumen Technologies, Mateen is focused on
delivering cutting-edge solutions that help customers optimize their IT infrastructure and drive
business growth. He is passionate about leveraging technology to help organizations overcome
their most pressing challenges, and he is committed to helping Lumen Technologies remain at
the forefront of innovation in the industry.
---
Intrinsically Safe Barriers
Session: Afternoon – Electrical Engineering
Ade Osinaike currently serves as technical support engineer for PR electronics. Over the past few years, his responsibilities have grown to include application and technical support to clients and co-workers on the entire PR Electronics suite of products. During his tenure with PRE, he has been provided with extensive training on the subject of intrinsic safety and intrinsically safe barriers. Ade has a B.S. Degree in mechanical engineering from Milwaukee university of engineering.
Technical Minds. Creative Solutions.
Since 1990, we've remained intensely focused and invested in understanding how our clients operate at every level. It's this attention to detail that has allowed us to produce higher-quality work and to establish longer-term partnerships with businesses like yours. Get to know our story and why we're the only engineering firm capable of delivering on your most challenging and complex objectives.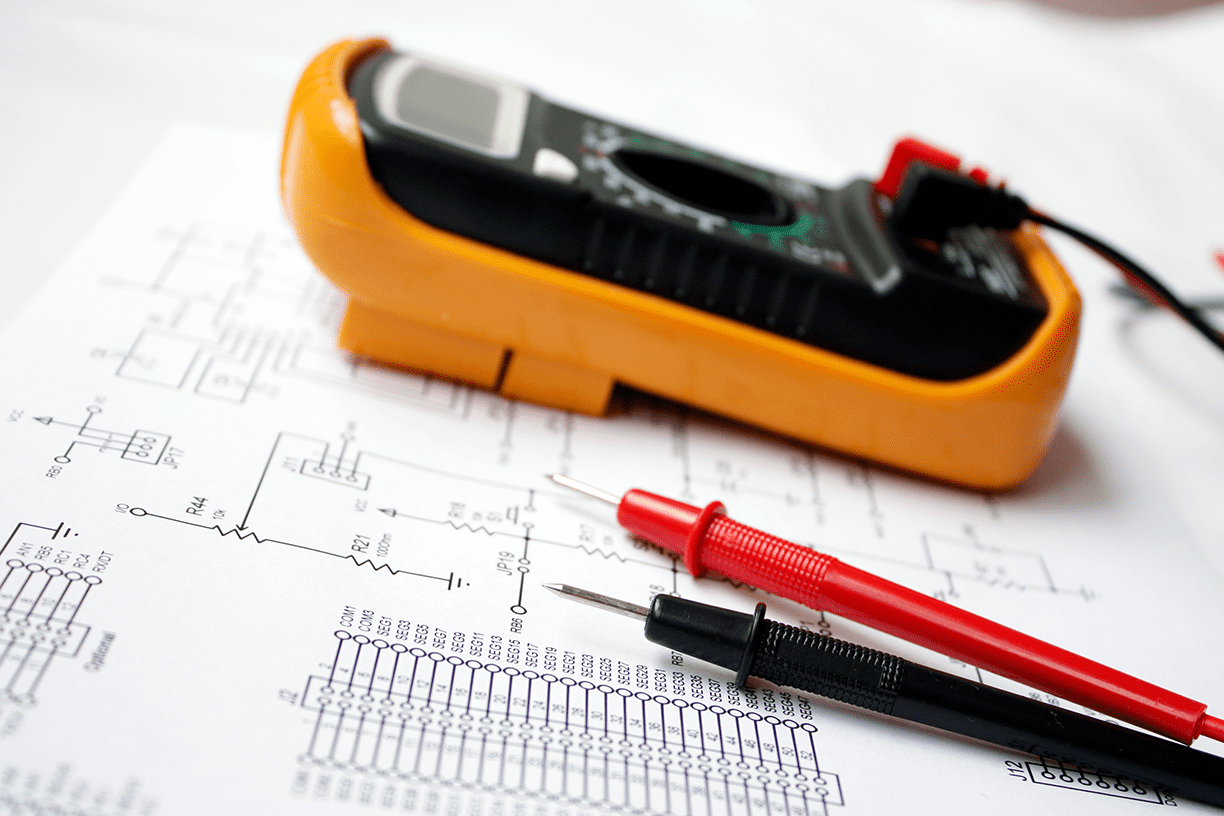 Let's Get Started
Whether you're ready to kick off a project or would like to discuss some ideas, our team is ready to get to work.