Industry Experience
Continuous Stirred Tank Reactors
Also known as vat- or backmix reactors, mixed flow reactor (MFR), or a continuous-flow stirred-tank reactors (CFSTR), these models are used to estimate the key unit operation variables when using a continuous agitated-tank reactor to reach a specific output.
Batch Reactors
We have experience working with batch reactors for a variety of process operations such as solids dissolution, product mixing, chemical reactions, batch distillation, crystallization, liquid/liquid extraction, and polymerization.
Endo/Exothermic Processes
Excel specializes in working within chemical manufacturing facilities to optimize both endothermic and exothermic processes.
Steam and Utility Systems
We have experience working with a wide variety of steam and utility systems, including electric power, water, compressed air, fuel, sewer, refrigeration, hydraulic fluid, CIP (clean in place) chemicals, and nitrogen or carbon dioxide.
Distillation
Distillation is used to separate mixtures of liquids by exploiting differences in the boiling points of the different components. Excel has experience in facilities that leverage distillation in the manufacture and purification of nitrogen, oxygen, and the rare gases.
Gas and Liquid Purification
Excel has decades of experience working with chemical manufacturing plants to purify and remove contaminants from a variety of gas and liquid streams.
Tank Farms
Refinery tank farms are the largest units in terms of numbers of plant items in any refinery. We have worked with clients to automate tank farm systems to help streamline operations, supply and demand planning, sales orders, and inventory.
Utility and Power Monitoring
In our work in consumer product manufacturing, we have gained valuable experience in utility and power monitoring to ensure end users and OEMs can reduce costs while increasing uptime and operational efficiency.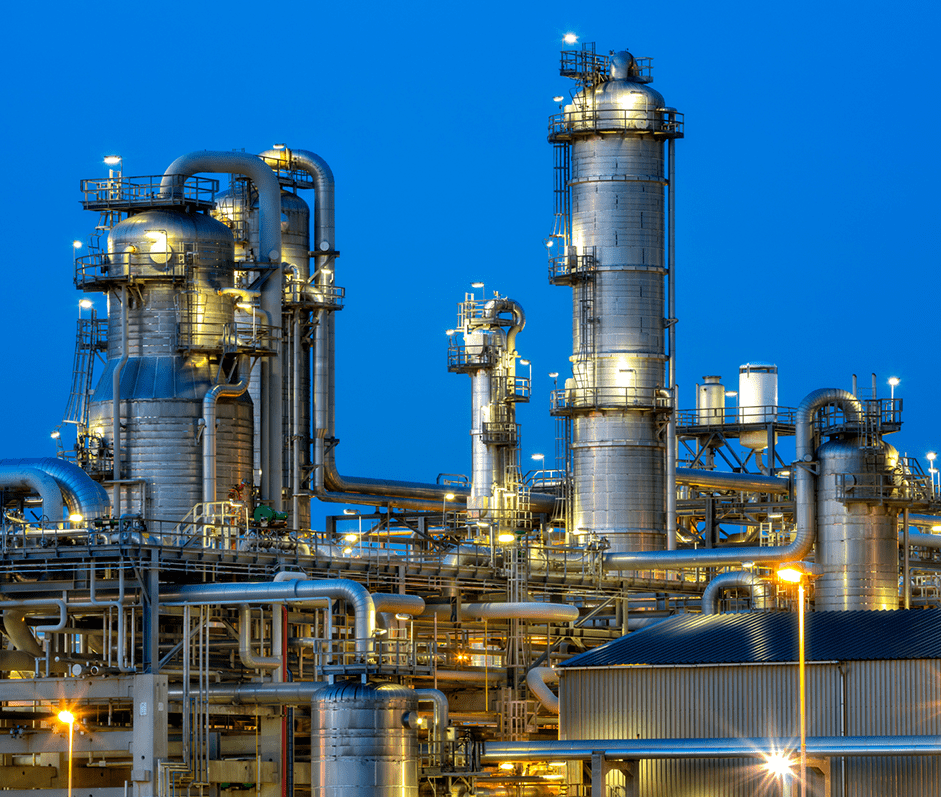 Why Excel Engineering?
Excel is an experienced, dedicated partner that brings a detail-oriented and relationship-driven approach to every project to ensure it exceeds your goals. Here are just a few of the reasons to partner with us to elevate your chemical manufacturing facility.
1

Improved Quality

2

Improved Safety

3

Increased Productivity

4

Reduced Costs

5

Maximized Throughput

6

Improved Asset Reliability

7

Improved Product Life-Cycle Management

8

Improved Manufacturing Intelligence