Industry Experience
Liquefication
When super-cooled to -260°F, natural gas transforms from a gaseous state into a liquid, allowing it to take up 600 times less space. Excel has experience in the liquefication of natural gas, helping make it much more feasible and economical to transport over long distances.
Propane Air Mixing
Propane-air (also known as LPG-air or SNG) is synthetic natural gas formed by mixing vaporized propane with air. Once mixed, it forms a homogenous mixture that can be used as a direct replacement for natural gas in combustion applications.
Distillation
Distillation is used to separate mixtures of liquids by exploiting differences in the boiling points of the different components. Excel has experience in facilities that leverage distillation in the manufacture and purification of oil and gas.
Tank Farms
Refinery tank farms are the largest units in terms of numbers of plant items in any refinery. We have worked with clients to automate tank farm systems to help streamline operations, supply and demand planning, sales orders, and inventory.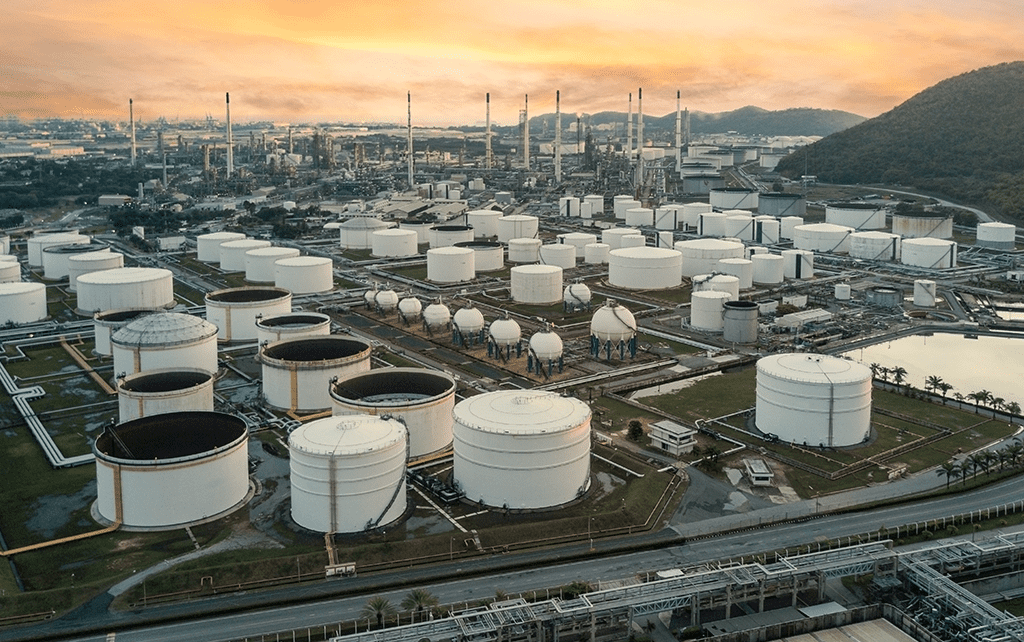 Why Excel Engineering?
Excel is an experienced, dedicated partner that brings a detail-oriented and relationship-driven approach to every project to ensure it exceeds your goals. Here are just a few of the reasons to partner with us to elevate your oil and gas facility.
1

Improved Quality

2

Improved Safety

3

Increased Productivity

4

Reduced Costs

5

Maximized Throughput

6

Improved Asset Reliability

7

Improved Product Life-Cycle Management

8

Improved Manufacturing Intelligence
News & Insights
Keep up with Excel's latest and dig into industry insights from our team of masterful minds.