Why Effective Electrical Design is Critical to Getting Things Done!
By Perry A. Kuznar, PE
Client Services Manager
What Would We Do Without Tape?

I was using some packing tape to seal a box for a shipment. A funny thought hit me. What would Jeff Bezos do without the convenience of packing tape for his Amazon packages? Hot glue, anyone?
The simple and mundane roll of tape is the product of a complex production system. There is a great deal of thought, design, machinery, and controls to make adhesive products, like tape. But there is one critical element to producing that tape efficiently and effectively. Electricity.
World Class Requirements


World-class production plants count on electricity to get the job done. That includes tape production!  Ironically, electrical generation, too!
Effective electrical systems that drive this production do not drop out of the sky. It takes skilled and experienced design professionals. They come up with the most reliable, cost-effective, and safest systems to get the job done right.
The Right People Are Your Secret to Success!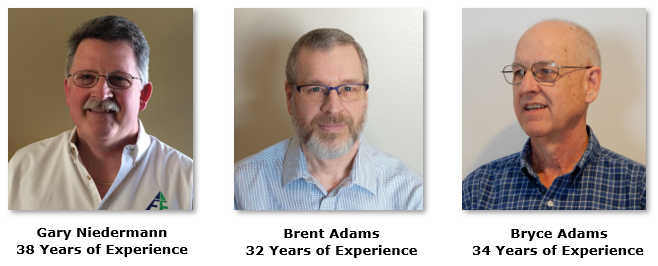 Look at these three gentlemen. Gary Niedermann, Brent Adams, and Bryce Adams. Yes, you guessed it; Brent and Bryce are brothers. These three constitute a grand total of 104 years of electrical design experience. Their forte is large manufacturing and power utility plants. To be in this profession for that many years means they know what they are doing. People trust them!
This group has expertise and attributes in some very specific areas:
Industrial Power Distribution Design
Industrial Process Electrical Design
Relaying and Metering
Medium Voltage Distribution
Industrial Substation Design
Complicated/Fast-Track Retrofit and Upgrade Projects
Client Standards Adaptability
Site Visit Detailed Documentation
What Type of Project is Facing You?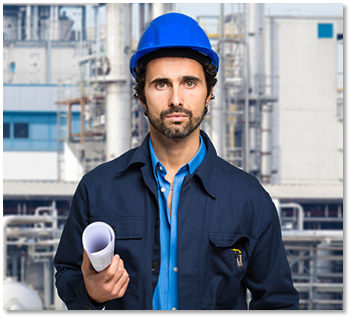 Are you installing a new tape production machine? How about replacing a unit substation? Could it be that you are thinking about (you fill in the blank)?
If it is electrical in the manufacturing or power utility world, do yourself a favor. Talk with Brent, Bryce, or Gary. They answer your difficult questions quickly, and with confidence.
You will also find them asking questions. They may bring up something you did not know or had not thought about. That is a critical part of effective electrical design!
Bringing in Complimentary Disciplines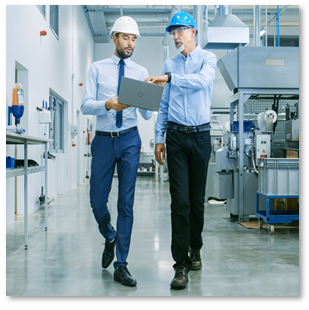 Our electrical design business is part of our electrical engineering consultancy. We can tie other disciplines into the project to enhance our niche work.
Our

 

Power Systems Group

 

can provide arc flash studies, short-circuit studies, UL certification, and power monitoring capabilities.
Our

 

Process Automation and Controls Group

 

can provide hardware and software design, and integration for many platforms.
Cost Savings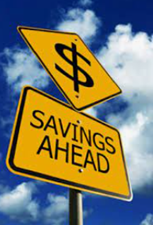 Using Excel Engineering's Electrical Design services gives you quality results. This is especially true with tight deadlines.
Costs are much less than adding internal personnel to handle the extra workload. Your core group handles the base-load work. We take care of the overflow/project work. This is key to cost-effective results.

Your Electrical Design Guides Are Ready to Serve You!

Excel Engineering has been a trusted advisor and guide to our clients for 32 years! We assist Industrial Manufacturers and Power Utility Companies with consulting expertise. This includes the following disciplines:
Electrical Design for Facilities and Processes
Controls and Automation Engineering for Processes
CAD Services
Contingent Workforce Personnel
Arc Flash Studies
Electric Power Systems Studies
Electric Transmission Systems Studies
Electrical Safety Training
We work with you to turn challenging projects into high-value outcomes. Invite us to look at your situation. We offer valuable solutions. These will speed up your business, improve your bottom-line, and relieve stress. You and your team can focus on running your business.
Click here now to submit your request for Electrical Design Services. It is easy and takes just a couple of minutes.