How Quality Documentation Supports Project Success
By Perry A. Kuznar, PE
Client Services Manager
BC?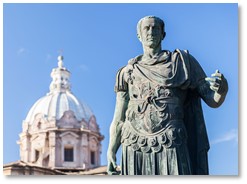 Ancient historical stories have a time reference to BC. Julius Caesar, for instance, reigned from 46-44 BC. Socrates met his to death in 399 BC.
Our story begins with a different time reference. Our BC is "Before CAD".
Buddy, Can I borrow Your Circle Template?
Before the invention of Computer-Aided-Design, or CAD, production drawings and documentation were hand-drawn on paper. If you wanted to design or develop something, you did it on a drafting board.
In those good old days, drafting departments were integral to many companies. These departments generated end-user drawings and instructions for construction, manufacturing, and mapping. Manufacturing, processing, or utility operations were primary users.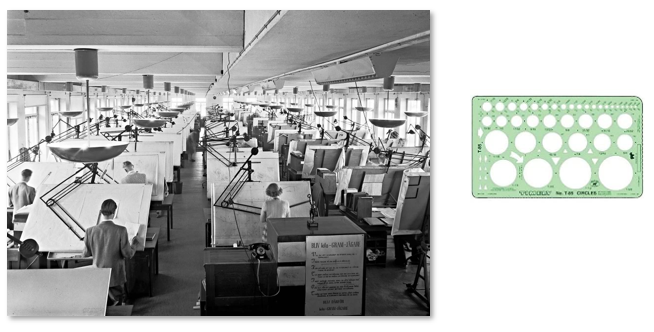 Drafting stations filled whole rooms. Drafting tables, T-squares, triangles, circle templates, sharp pencils, and the venerable multi-joint hinged lamp were tools of the trade.
1957-Computer Aided Design (CAD) Emerges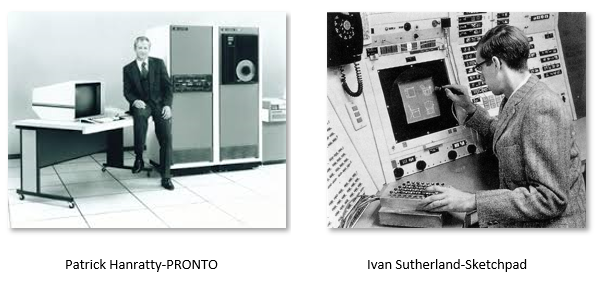 Dr. Patrick J. Hanratty developed PRONTO, the first numerical-control programming system in 1957. It had limited capabilities. It needed a large computer and CRT (cathode ray tube) screen to function.
Ivan Sutherland of MIT created Sketchpad, a computer technical drawing package in 1960.
These early CAD program pioneers replaced the 2D drawing board with 2D electronic lines. Over time, CAD systems evolved to 3D design and parametric modeling.
CAD/CAE/CAM Today

CAD is the tip of the spear for the creation, modification, analysis, and optimization of a design. It uses powerful computer programs to increase designer productivity and design quality. It further improves documentation communications.
The high-end state-of-the-art is 3D solid modeling. This is especially useful for product development. Popular solid-modeling programs include AutoCAD 3D, Solid Works, and PTC Creo (Pro-Engineer).
Virtual product designs are analyzed for fit and function right on the screen. This is computer-aided engineering (CAE).
Solid model design code drives manufacturing processes, such as 5-axis milling machines. This is Computer-Aided Manufacturing (CAM). One model drives many downstream processes.
This field covers a great deal of territory. There are many specialties that have evolved to meet specific needs. 
Excel Engineering's CAD Service Niche
Our CAD Service Focuses on Automation Electrical Design.
We produce electrical schematics and documentation for automation systems. They are clear, concise, and follow client standards.
We produce new drawings for new automation systems. We also update existing drawings for existing system modifications.
Designs follow whatever our clients need. They may want to show the main control panel, remote panels, VFDs, PLCs, HMIs, power distribution, control wiring, and hardware. They may also want to include how the panel looks, its pushbuttons, inside content, and wiring.
We can lay out designs from client sketches and/or discussions.
AutoCAD Electrical is the CAD package used. We can run revisions from 16-20.
We can use a client's CAD standards and format or our company version.
Bringing in Complimentary Disciplines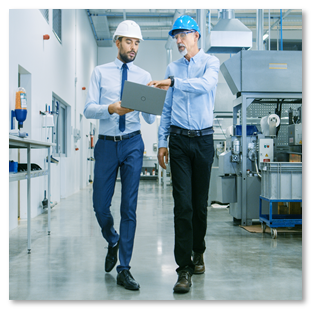 Our CAD business is part of our Electrical Engineering consultancy. We can tie other disciplines into the project to enhance our niche work.
Our process electrical design and controls engineers can specify all the components, such as MCCs, VFDs and PLCs.
Our programmers can program the VFD and PLC logic for the needed process functions.
Our facilities electric design team can design the main power distribution from unit substations to motor control centers.
Cost Savings
Using Excel Engineering CAD Services gives you quality results when you need them. This is especially true with tight deadlines.
Costs are much less than adding internal personnel to handle extra workload. Your core group handles the base-load work. We take care of the overflow. This is key to cost-effective results.
Your CAD Services Partner Is Ready When You Are!
Excel Engineering has been a trusted advisor to our clients for 30 years! We assist Industrial Manufacturers and Power Utility Companies with consulting expertise in the following disciplines:
CAD Services
Electric Design for Facilities and Processes
Automation and Controls Engineering for Processes
Contingent Workforce Personnel
Arc Flash Studies
Electric Power Systems Studies
Electric Transmission Systems Studies
Electrical Safety Training
We work with you to turn challenging projects into high-value outcomes. Invite us to look at your situation. We offer valuable solutions. These will speed up your business, improve your bottom-line, and relieve stress. You and your team can focus on running your business.
Click here now to submit your request for CAD Services. It is easy and takes just a couple of minutes.