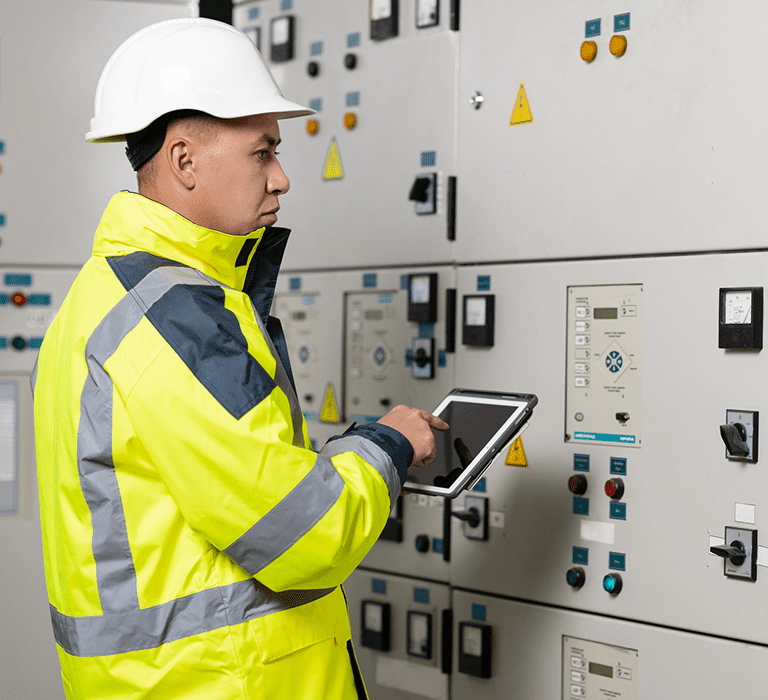 Connect With Industry Leaders
Excel Engineering is proud to bring you our annual technical conference, an event designed to bring professionals, clients, and business partners together for a dynamic and educational experience. Our conference is the premier event for anyone looking to advance their knowledge and skills in engineering and technology.
Attendees can attend informative workshops throughout the conference, engage in thought-provoking discussions, and network with peers and industry experts. With a focus on the latest advancements and best practices, our conference provides a platform for attendees to gain insights and knowledge that will help them stay ahead in their careers.
In addition to providing valuable education opportunities, our conference is also an opportunity for us to share knowledge with our clients and business partners. Our team of experienced professionals will be on hand to answer questions, share their experiences, and engage in productive discussions.
2022 Conference Speakers
Topic: 3D Printing Active Electronic Devices
Session: Morning – General Technical
Michael C. McAlpine is the Kuhrmeyer Family Chair Professor of Mechanical Engineering at the University of Minnesota. He received a B.S. (2000) in Chemistry with honors from Brown University, and a Ph.D. (2006) in Chemistry from Harvard University. His research interests are focused on 3D printing functional materials & devices for bioelectronic applications, with recent breakthroughs in 3D printed OLED displays and 3D printed bionic eyes (one of National Geographic's 12 Innovations that will Revolutionize the Future of Medicine). He has received several awards for this work, including the Presidential Early Career Award for Scientists and Engineers (PECASE), and the National Institutes of Health Director's New Innovator Award.
---
Session: Morning – General Technical
Susan Supina teaches compliance, ethics, and business law at the University of St. Thomas Opus College of Business. Prior to joining St. Thomas, Supina served as general counsel and managing director of governance, risk and compliance for LegalResearch.com, a legal services company. She also worked in private practice and as a licensed customs broker. Supina's professional background includes corporate compliance, business-to-business contracting, international trade, and employment issues. She holds a JD from the University of Minnesota and an LLM from University College London, England.
---
Topic: Improving Electrical Safety & Reliability with Active Arc Quenching
Session: Morning – General Technical
Mike Bukovitz is the Vice-President of the Power System Solutions business of Tech4 LLC, based in De Pere, Wisconsin. A graduate of Michigan Technological University and the University of St. Thomas, Mr. Bukovitz has been working with electrical power systems for the past 40 years, focused primarily on improving system reliability and safety. His roles have been in engineering, R&D, organizational leadership, and business development. His previous employers include Scott Paper, Siemens, SquareD(Schneider Electric), and Tech4 LLC. In this capacity, he has worked on-site in power system projects in 63 different countries. Mr. Bulovitz has spent the previous two grounding decades improving electrical power system designs and is an industry advocate for high resistance, current limitation (via Current Limiting Protectors), and active arc flash mitigation. He has been involved with active arc-quenching technologies and products since 1999.
---
Topic: Planning for Electric Vehicles (EVs) in Minnesota
Session: Morning – General Technical
Tim Sexton serves as Chief Sustainability Officer and Assistant Commissioner for Sustainability and Public Health at the Minnesota Department of Transportation.  He leads a team that works across government and with private- and nonprofit-sector partners to promote sustainable transportation, public health, and strategic partnerships.  Tim previously directed MnDOT's transit, active transportation, and environmental programs.  Before coming to MnDOT, he managed air quality, energy, and climate policy for the Washington State DOT, built green roofs in Germany, and co-founded a land use planning firm focused on sustainability and resource conservation.  Tim has a BS in Anthropology, MS in Urban Planning, and MPH in Environmental Health from the University of Iowa.
---
Topic: Electric Flight – The Forth Revolution
Session: Morning – General Technical
Steve Schultz is a Twin Cities native, from the suburbs of St. Paul. He graduated from the University of Minnesota, Morris in 1991. Steve got his pilot license while he was in college and has been interested in (infected with) aviation his entire life. After this project is completed, Steve is hoping to work in a field that is less demanding; perhaps making dumpsters.
SkyLab is a group of actual human beings. There are no suits. We have been known to say, "We're not a nickel and dime operation—that implies we have dimes." Between us we've built or designed well over a dozen experimental airplanes, including a jet and a racer. Without question, the proudest moment in our cumulative aviation careers was when our company president fixed a Grumman Albatross by virtue of being able to tie a zip tie with one hand, overhead, in a confined space, in the blind. It's not a great party trick, but it's popular with the folks we hang out with.
---
Topic: Overall equipment effectiveness (OEE)
Session: Track 1 – Controls & Automation
Lucas Johnson is a Process Specialist at Van Meter with 14 years of experience in the controls industry, specializing in using mechanical concepts to apply software applications to get the best process results. Before Van Meter, he worked at various integrators doing work mostly in the dairy industry in multiple roles, including controls engineer, process engineer, and project manager.
Van Meter Inc. is a wholesale electrical supply distributor of automation, electrical, data communications, lighting, power transmission, solar energy, and safety and cleaning products.
---
Topic: What is a Smart Machine and Why Do I Need One?
Session: Track 1 – Controls & Automation
Corey has been with Rockwell Automation for 8 years and in the automation industry for over 13 years. Throughout his career he has held positions at manufacturing plants, field service engineering and consultative sales.
Rockwell Automation, Inc. is an American provider of industrial automation whose brands include Allen-Bradley, FactoryTalk software and LifecycleIQ Services. Headquartered in Milwaukee, Wisconsin, Rockwell Automation employs approximately 26,000 people and has customers in more than 100 countries worldwide.
---
Session: Track 1 – Controls & Automation
Weston has been working in automation and process optimization since 2012 and has been doing so at Excel Engineering since 2019. Prior to Excel, Weston worked in the industrial silica industry and developed processes and controls for industrial burners and driers, chemical coaters, industrial water treatment facilities, pumping and material handling systems, dust and fume collection, and more. He graduated from the University of Wisconsin – Madison with a bachelor's degree in Chemical Engineering and is a registered Professional Engineer in Wisconsin and Minnesota, as well as several other states.
---
Topic: Piezo Technology in Pneumatic Valves
Session: Track 1 – Controls & Automation
Eric Winter is an Electronics and Assembly Application Engineer with 16 years of experience at Festo Corporation. He specializes in Network Communication Fieldbus Protocols, Motion Control, and emerging Technologies. Previous to Festo, Eric was lead controls engineer at a Pharmaceutical OEM for 5 years before being recruited to Festo.  
Festo is a German automation company based in Esslingen am Neckar, Germany. Festo produces and sells pneumatic and electrical control systems and drive technology for factories and process automation.
---
Topic: Arc Flash Hazards, Detection and Mitigation
Session: Track 2 – Electrical Design & Arc Flash
Roger Horak has a BSEE degree from Minnesota State University, Mankato.  He has over 28 years of experience in the electrical power industry primarily in low voltage and medium voltage power system designs.  This experience is complimented with a strong background in control systems and numerous protective relaying schemes with a considerable amount of his career spent with generator paralleling switchgear systems.  Other work experience includes working as a switchgear and controls specialist on a data center design team, leading projects through UL testing at high current labs and NETA testing.  He is a licensed professional engineer in the state of Minnesota.
ABB is a technology leader in electrification and automation, enabling a more sustainable and resource-efficient future. The company's solutions connect engineering know-how and software to optimize how things are manufactured, moved, powered and operated. Building on more than 130 years of excellence, ABB's 105,000 employees are committed to driving innovations that accelerate industrial transformation.
---
Topic: Distributed Energy Resources
Session: Track 2 – Electrical Design & Arc Flash
Dan has spent his energy career working on and developing high-quality energy assets totaling in deployed project values exceeding $500M across the United States. He's worked on demand-side reductions through commercial energy efficiency services and has extensive experience in greenfield, brownfield, and rooftop commercial photovoltaic (PV) markets with a focus on new market entry, project estimation, planning, diligence, financing, and risk management. Dan is a Partner at Nokomis Energy and leads strategic development and market analysis.
Nokomis Energy is a Minnesota based energy developer whose mission is to accelerate clean energy deployment through equitable partnerships.
---
Topic:
Medium Voltage Partial Discharge Monitoring
Session: Track 2 – Electrical Design & Arc Flash
Energy and Infrastructure geek promoting technology and data to create a safer, more reliable, and affordable energy future || Advocate of disruptive technologies and approaches || Believer in science, and the humanities || Naturalist and outdoor enthusiast || Changer of diapers
Founded in 1920, Doble Engineering Company ensures reliable, safe and secure power for all. We do this by providing comprehensive diagnostics and engineering expertise for the energy industry.
Doble is part of the Utility Solutions Group of ESCO Technologies Inc. (NYSE: ESE) and serves customers around the globe. Our companies and product lines include Manta Test Systems, Morgan Schaffer, and Vanguard Instruments. Doble is an ISO 9001 & ISO/IEC 17025 & 17034 certified company.
---
Topic:
Fiber for Network and
Broadband Communications
Session: Track 3 – Utility Power Systems
AFL provides industry-leading solutions, products and services to the energy, service provider, enterprise and industrial markets as well as a number of emerging markets.
We manufacture, engineer and install fiber optic products and associated equipment. This includes:
fiber optic cable
conductor accessories
fiber optic connectivity
fusion splicers
test and inspection equipment
AFL's 
service
 portfolio includes market-leading positions with the foremost communications companies supporting central office, outside plant, wireless and enterprise applications.
Whether you need to build or upgrade a network or apply the latest fiber optic technology, AFL connects you with the solutions that fit your every need.
---
Topic:
Relay Event Analysis
Session: Track 3 – Utility Power Systems
Josh graduated with a Bachelor Degree in Electrical Engineering from the University of North Dakota.  He has over ten years of experience working in the electric power industry and is as an Application Engineer at Schweitzer Engineering Laboratories.  Prior to SEL, Josh worked as a Relay and Maintenance Engineer at Minnesota Power.
Schweitzer Engineering Laboratories, Inc. designs, manufactures, and supports products and services ranging from generator and transmission protection to distribution automation and control systems. Founded in 1982 by Edmund O. Schweitzer III, SEL shipped the world's first digital protective relay. Presently, the company designs and manufactures embedded system products for protecting, monitoring, control, and metering of electric power systems.
---
Topic:
Color
Coding Electrons
Session: Track 3 – Utility Power Systems
Steve Malek is a principal engineer in the economic transmission planning group at Great River Energy. Steve proficiently uses ABB-Hitachi's PROMOD software for production modeling simulations. Prior to joining Great River Energy in 2019, Steve worked at Excel Engineering for 12 years specializing in powerFLOW and dynamic stability studies using PSSE, with additional experience in industrial power systems studies, controls & automation, and programming. Steve has his Bachelor of Science degree in Electrical Engineering from Michigan Technological University and is a professional engineer in the state of Minnesota.
Great River Energy is an electric transmission and generation cooperative in the U.S. state of Minnesota; it is the state's second largest electric utility, based on generating capacity, and the fifth largest generation and transmission cooperative in the U.S. in terms of assets.
---
Session: Track 3 – Utility Power Systems
Bill is the Senior Director of Hydrogen Projects for Mitsubishi Power – Americas. He is a graduate of the University of Minnesota (BSME) and spent the first 26 years of his career working for companies in Minneapolis on municipal and power facility projects. He joined Mitsubishi Power in 2013 to continue building power plants in North and South America and has spent the past 2 years on a team conducting the company's FEED and validation efforts on hydrogen generation. Bill moved to Florida in 2014 with his wife and two daughters who will soon both be in college (FSU and Emerson). He was able to play a lot more golf in Minnesota than he has in Florida so maybe that will change now.
Mitsubishi Power is creating a future that works for people and the planet by developing innovative power generation technology and solutions to enable the decarbonization of energy and deliver reliable power everywhere.
Technical Minds. Creative Solutions.
Since 1990, we've remained intensely focused and invested in understanding how our clients operate at every level. It's this attention to detail that has allowed us to produce higher-quality work and to establish longer-term partnerships with businesses like yours. Get to know our story and why we're the only engineering firm capable of delivering on your most challenging and complex objectives.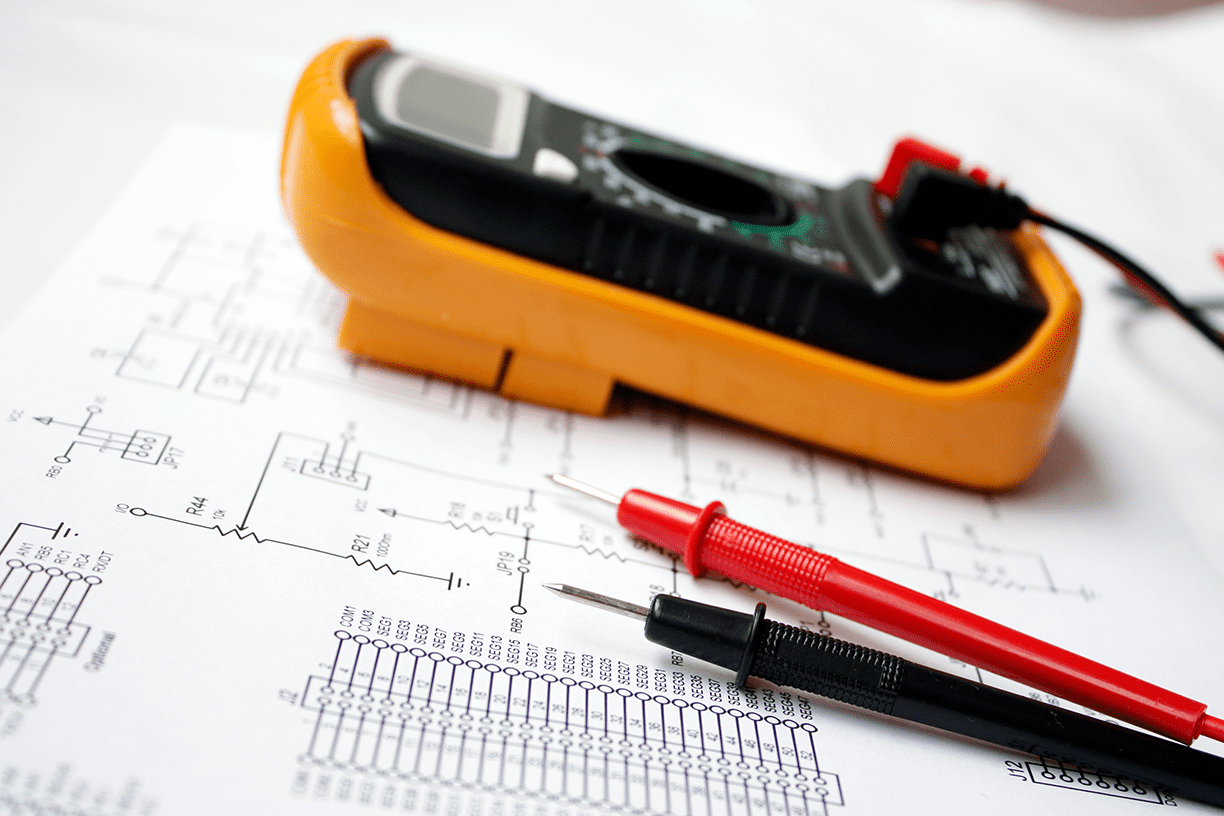 Let's Get Started
Whether you're ready to kick off a project or would like to discuss some ideas, our team is ready to get to work.